Edugenie.net Overview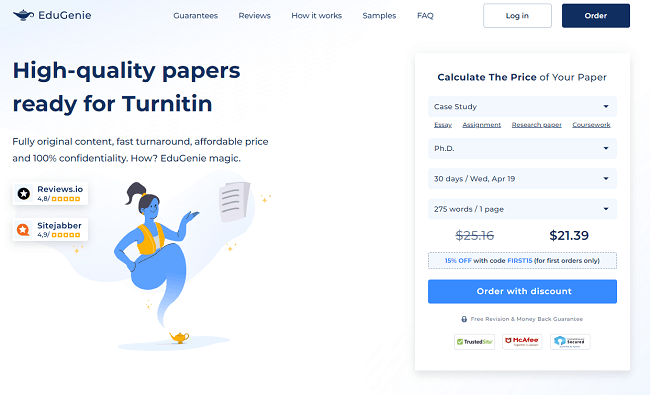 Edugenie is a famous writing service created in 2022 by BrainUp Limited. It is a company registered in Gibraltar. By the way, the brand owns a dozen writing services with similar designs and services. Moreover, Edugenie positions itself as the last bastion of academic hope for students. But is it so? I will start this Edugenie.net review and tell you about the company's secrets.
---
Types of Papers Available
The company offers a standard set of academic services. Here are the papers you can order from here if you like to take risks.
• Essays
• research papers;
• articles;
• lab reports, etc.
The company also provides editing and proofreading services. Given the Edugenie.net rating, I'm a bit disappointed. The fact is that the list of academic papers could be large. But let's abstract from the biased reviews on Edugenie.net and move on to other facts.
---